"Pleiades" Is an authentic working replica of a 1830's Eastport Pinky Schooner. When Pinky Schooners were first used in America is lost to history, however one is recorded in Boston Harbor in 1633.
"Pleiades"was built at Sauvi Island Boat works by Roger Stallcup and launched in 1990.Since then she has traveled the Pacific Northwest and Pacific Coast.
Designed by Howard I Chapelle Naval Architect and Historian and built to his Glad Tidings design.
In 2006 "Pleiades"underwent a major refit under the care and guidance of Port Townsend's expert shipwrights,riggers,sail makers and mechanics.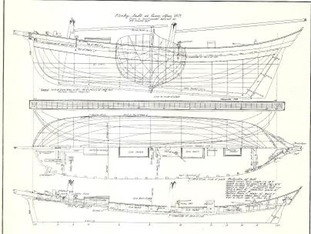 Step below into either the forward or aft cabin.Enjoy the on of the kind hand crafted interior.A wooden vessel gives you the comfort and ambience not available in todays mass produced boats.From her bronze port lights,kerosene trawler style lamp,skylights and traditional finishes,you begin to see the term "Work of Art" in a different light.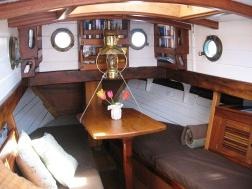 On deck you experience the same feeling of being part of an authentic experience that only a hand crafted traditional wooden vessel can provide.From the tip of her 11 foot bowsprit to the upswept stern unique to the "pinked or pinqed"schooners,you feel the boat come alive as she heels gently to the breeze and begin your adventure.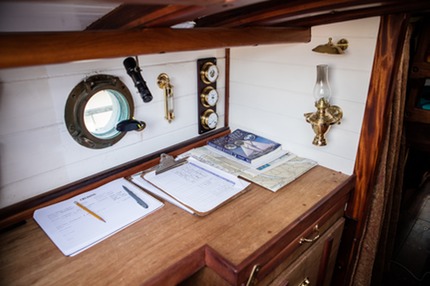 Come aboard and enjoy the view above or below decks.Assist in sailing "Pleiades" or just relax and have fun.Either way we hope to make it an unforgettable experience!